State Titles Nominations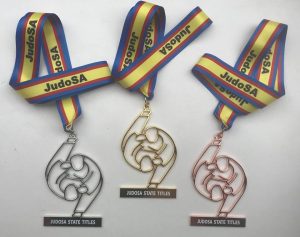 The 2019 State Titles will be held at SA Judo Academy on Saturday 13th April, this will include both the Kata and Shiai events.
Early bird discount finishes 10 pm on 7th April!!!
JudoSA is using a new platform 'Smoothcomp' for shiai nominations and running the Event.
Smoothcomp is a modern Martial Arts tournament management system that offers additional features and benefits. Such as Online fight progression – Anyone with an internet connection can view the upcoming fight progression and timetable, and it updates in real-time! and players keep their data – so you can view your previous tournaments and the outcomes.
In order to nominate for Shia, you need to set-up an Account as follows:
Go to JudoSA 'Enter an Event', Register for State Titles, and create your profile. https://www.judosa.com.au/nomination-form-start/. Make sure to fill out age and Academy/Club, if your Academy/Club is not yet available please let your Coach know.
You can create different profiles under your account, for example for a child or younger sibling. You only need to register once, the system will remember your details.
Nominate and pay to enter the State Titles via the link on the JudoSA page
Entries for Kata are by email to events@judosa.com.au stating the kata you wish to compete in, Uke and Tori's details and payment for each pair directly to JudoSA, via cheque or bank transfer.
Note: Nominations close at mid-night on 10th April, there will be no late nominations available for this Event.
See you on the mat…
Download the flyer here…