Calendar
You can download our current calendar(s) here:
or a summary of the JudoSA and Interstate Competition Events here:
Aug
24
Sat
2019 SA School Championships

@ SA Judo Academy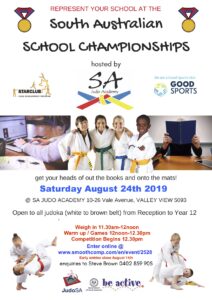 Enter Now
SA School Championships
Saturday 24 August, 2019
Reception to Year 12 white to brown belts
Weigh in 11:30 am to 12:pm
Warms up and Games 12:00pm to 12:30pm
Competition Begins 12:30
Enter through www.smoothcomp.com/en/event/2528
See you There!!!
2019 Schools Judo Championships (Under 18)

@ SA Judo Academy
Sep
7
Sat
2019 Coaching Accreditation Framework 2

@ Platinum Judo Club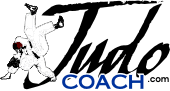 The next (CAF) Coaching Accreditation Framework Course being held at Platinum Judo Club  in Holden Hill on the 7th September 2019.
JudoSA is offering a full one day course, with Michael Griffiths presenting on the day, Michael is the National CAF Coordinator.
Please Complete the following before the Course starts:-
online Community Coaching General Principles Course
Heads Up Course
ASADA Level 1 Anti Doing Online Education Course
To have on the day;-
Verification of Current Police Check
Copy of Current First Aid Certificate
Completed Lesson Plan
Game based activity involving agility, balance, co ordination or speed 5 mins to present…
Please complete all attached application form and submit with proof that required pre-requisites by 24th August 2019
Course Fees $125.00 for accreditation or $50.00 No accreditation recorded.
Payment to JudoSA Account Details with the Description CAF (CHustig) your name. So payment is easily identified.
For more information attached is the information or contact Chris Hustig.