2020 AGM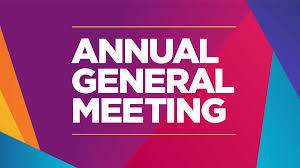 What a great turnout for a Annual General Meeting, we had 29 people from 11 different Clubs at the meeting which was held on the 21st of August. Its brilliant to see more clubs attending these event to make sure their voices are heard.
We are sad to say Harry Hustig has stepped down from the board, at least he's not stepping away from the sport. Thank you Harry for all of your input, knowledge and dedication you have showed throughout the years while being part the board. Experience, passion like yours is hard to find.
Mark Skanes where to begin… your time on the board has been invaluable firstly with your role as Finance Officer and then stepping in as President over the last couple of years. You found JudoSA a new home where we can not only have our head office but hold our events in an state of the art building.
Steven Brown thank you for your knowledge, passion for the sport while you were on the Board of Directors. Your input on building the sport in South Australia is mind blowing.
New LIFE MEMBER 2020 Meera Verma Congratulations on your being Appointed Life Member it is well deserved. Over the years Meera has been on many Committees, with Events Committee head being one of them, she works tirelessly with her team of committee members to make improvements on every competition. So once again brilliant job well done Meera.
So lets welcome aboard and congratulate our New Board of Directors are:
President: Jason Polgreen from Flinders Uni Judo Club,
Electored Members
Nathan Freeman from Port Augusta Judo Club
Scott Smith from Adelaide University Judo Club,
MasahikoMotoyama from University of South Australia
Thank you to all who voted whether it was through postal votes or in person is great to see members having a say, and all having the younger members joining the board to ensure they are being heard.