2019 Judo National Championships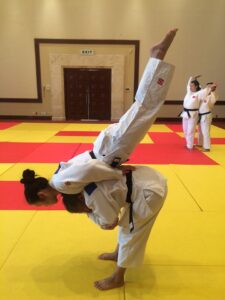 Good Luck to all JudoSA Judoka's who are competing in the years National Championships….
Day 1. South Australia's very own National Champion's Amy Trinh and Meera Verma have once again showed why they  are competing in the World Titles with another National Gold Medal with a high score of 90. Congratulations to both of you, and to your clubs UniSA Judo Club, Adelaide Uni Judo Club.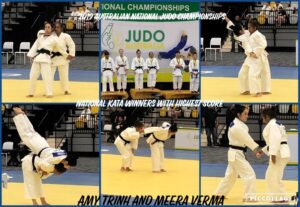 Day 2. What a good day for South Australia we had two Senior Girls Compete today, however watched some great bouts, one fight in the senior boys went to golden score with the time on the clock finishing at 11 minutes +.
Tea M from Platinum Judo Club did a great job at attacking her opponent in both of her fights but was unsuccessful in converting them into wins.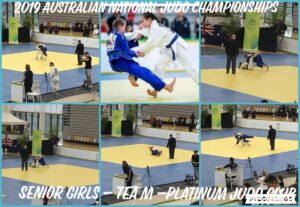 Tara H From Parafield Gardens Judo Club had a good day winning a bronze medal, winning her first fight by ippon, she again showed her determination, and side stepping move which frustrated her opponents no end.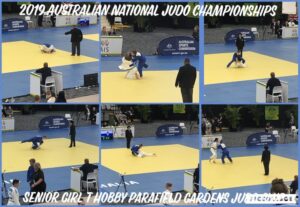 Day 3. Wow what a day!!!! Cadets, Junior Men and Women then onto the Senior Men and Women. Some fantastic Fights and a brilliant team spirit shown with the almost the entire team sitting together in a big group, what a feeling that was.
Olivia Hobby of Parafield Gardens Judo Club once again showed that her continual training was awarded with her Medal tally raising again.
Cadet Women came away with a silver medal.
Junior Women won her second silver for the day.
In Olivia's Senior Women division came was 5th, Still impressive for her to came home with 2 Silver Medals for 2019.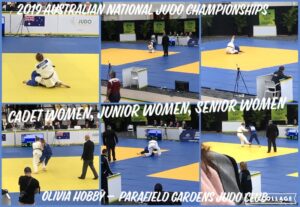 Hannah Bradbury from Kazuko Judokan was entered into 2 divisions on Day Two of this years National Championships, Cadet Women where she achieved her Bronze Medal,
Junior Women earnt a Silver Medal in her division. With a other division still to go on the Monday.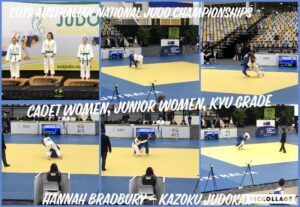 Cooper Halprin from  SA Judo Academy was unable to convert his fights into wins in Junior Men's however was placed 9th. However for his Senior and Kyu Grade divisions was no able to place.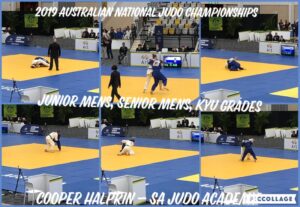 Ethan Hunter from Whyalla Judo Club showed his determination with some brilliant moves in all of his competitions over the 2 days of his categories. However this time was unable to convert his fights into wins.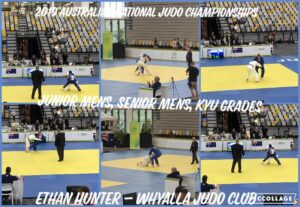 JudoSA is extremely proud of their No Limits Players – Special Needs Judoka who entered this years National Championships all coming away with medals. So well done boys you should all be proud of yourselves.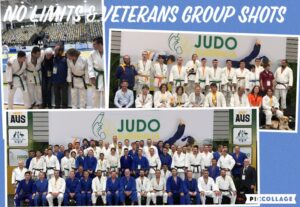 Liam Hudson Tiger Judo Club – worked extremely hard for his fights and for his efforts came away with a bronze Medal.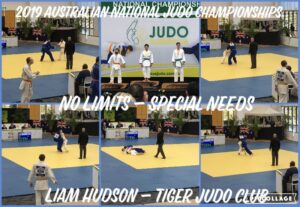 Alex Notaranni-Ellis from Elizabeth Special Needs Judo Club, once again has shown he is capable of coming away with Sliver when he enters a competition.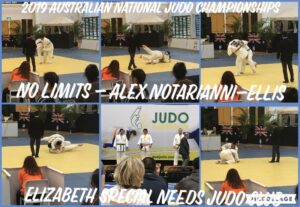 Nicholas Champion also from Elizabeth Special Needs Judo Club, had some really tuff fights and should be proud with his bronze medal for the days effort.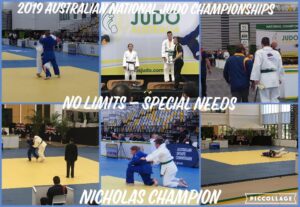 Shae Woollatt-Prosser Platinum Judo Club,  won his National Title back after a having last nationals off. Returning home with a gold Medal.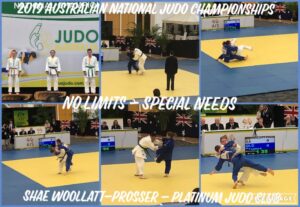 Our Senior Players have done extremely well some only competition on one division but most in 2 or more.
Amy Meyer Member of SA Judo Academy, had some difficult players in her division, but still show some brilliant technique while making her competitor work really hard for their wins.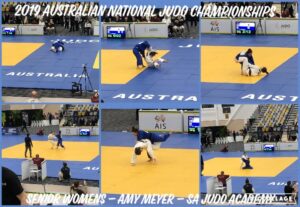 Binh Tran from UniSA entered his first National competition and for his hard work come away with silver medal. While he enter Three different divisions. Veterans, Senior Men's and Kyu Grades.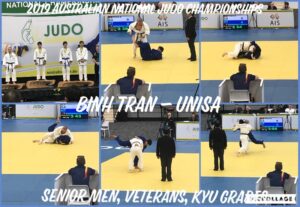 Geumbou Ing of Parafield Gardens Judo Club, attending his first national in a few years was placed 7th overall in Senior Men's.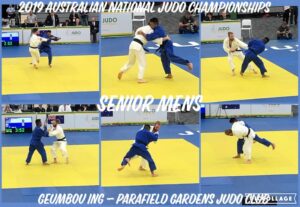 Riccardo Roccisano of Adelaide Akik Judo Club entered Senior Men's and came away with a 5th Place. He showed spirit, fight, and fantastic throws.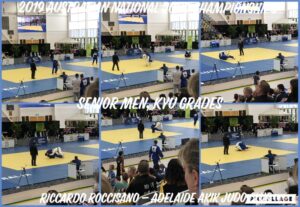 James Spurles from Kazoku Judokan had two divisions his first fight you could tell there were nerves or nervous energy, all in all James came home with Gold for his First National Championships.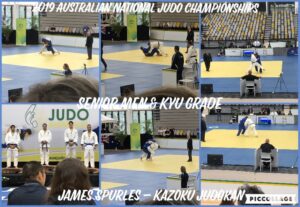 Brenton Hobby also From Parafield Gardens Judo Club, only completed in the Veterans Division at this Nationals but once again showed his moves to return to Adelaide with Gold.