2019 Summer Kata Course
South Australia Judo Members from 3 different clubs have recently travelled over to Japan to attend 2019 Summer Kata Course. What an amazing experience it is to meet, travel, learn, and achieve this kind of Knowledge.
On the 15th to 20th July we had a large contingent from Australia attending the Summer Kata Course. This saw 5 Judoka's from SA, 4 people from Vic and 3 members from NSW. The course was taught by 8th Dan – Hachidan, 9th Dan – Kudan and 10th Dan – Judon Sensei's from Kodokan and was once again an amazing course. We even had a Sensei in traditional armour to assist our understanding of Koshiki-no-kata! Daigo Sensei 10th Dan – Judan is seated behind in the picture.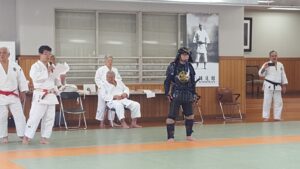 Michael Headland and Meera Verma from Adelaide Uni Judo Club, Masa Motomaya along with Amy Trinh from UniSA Judo Club and Ethan Hunter from Whyalla Judo Club.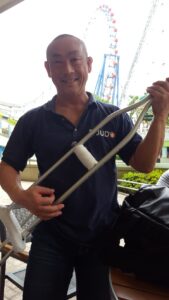 Amy Trinh and Meera Verma presented Ju-no-kata and achieved a 精熟証熟 = Seitsukujuku sho or Certificate of Accomplishment. Having this Certificate means the Judoka's have a profound understanding with a complete, thorough, and spirited demonstration.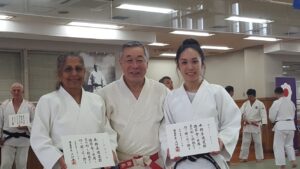 Michael Headland worked with Ethan on Nage-no-kata and Katame-no-kata. Unfortunately, Masa Motomaya was injured, which restricted some of his participation.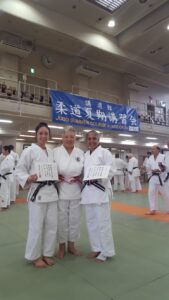 Pictures of 4 of us in Dai dojo and Amy and I with Samashima sensei and Nagai sensei.