2019 Australian Masters Games in Adelaide 5 – 12 October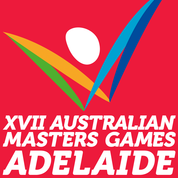 The 17th Australian Masters Games will be held in Adelaide in October and JudoSA is hosting the Judo Kata and Shiai competitions on the 11th and 12th October.
STOP THE PRESS: We are pleased to announce that due to popular demand the minimum grade will be LOWERED to Yellow Belt……. Where the numbers will allow the Yellow and Orange Belts will be combined to make a novice division. So Don't forget to enter…….. the details are below so ENTER  and see you at the 17th Masters Games in ADELAIDE.
Enter online at http://www.australianmastersgames.com/extra.asp?ID=8437
The event is about 9 months away, so plenty of time to get on the mat and training to compete in your favourite kata or in shiai!
Details are available from the official website for the Games http://www.australianmastersgames.com/page/17AMG-Sports-Info-x-8431-35-16395.html
Be sure to sign-up for the e-newsletter so you know when nominations open next month…